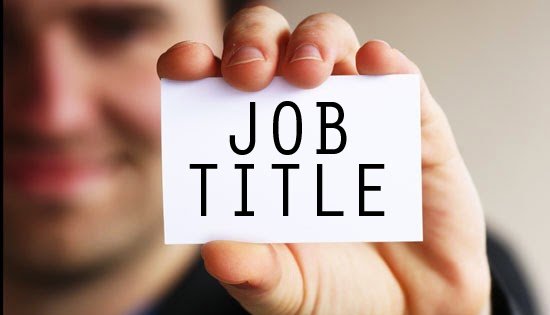 Do you ever receive calls from recruiters for roles that don't match what you think your job title conveys?
For instance, if your job title is Sales Director, depending on your company nomenclature, this could imply you may or may not manage people. You see, many companies use "Sales Director" to mean individual field sales contributor.
In fact, you could be an Enterprise Sales Executive, though recruiters aren't reaching out, precisely because, "Sales Director" is a somewhat vague title now. Unless you clearly state on your LI profile you manage a team, confusion reigns. Recruiters search based on a number of titles within our very specific "Recruiter" software we buy from LinkedIn.
Yes, LinkedIn sells software to help us locate talent…and it costs a lot. So, if I receive one more reply from an individual asking, "Do I know you…have we met?"…"Why are you contacting me…" Well, my response may be less than kind.
In many cases, we didn't meet, I'm reaching out, because I think you'd be a good fit for company XY or Z. Come on now, LinkedIn is a business networking solution. If you want to ask that question on Facebook, go for it.
On the other hand, many folks are in fact managing people and they're receiving messages from recruiters inquiring about whether they're interested in an individual contributor role.
Another twist in the name game is companies are hiring individual contributor Enterprise Sales Executive level employees in as, "Regional Vice President", because folks want the title, even if they're not managing a team. At this moment I'm rolling my eyes. 🙂
Another issue I've noticed is younger folks in sales tend to omit a title completely and instead write some bit like, "I help companies analyze data." What? Then when you look at their profile, they're a BDR, SDR, or Account Manager. In cases like these, you could be missing out on Enterprise Sales level opportunities within companies seeking to groom a millennial field sales team.
In summary, what I'm recommending is state a role commonly used within the industry and not what your company business card/title states. Unless your company explicitly requires you to state a specific title, it's best to be clear and within industry norms.
Make sense?