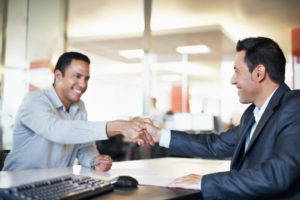 One thing many companies and hiring executives don't understand is candidates want to feel wanted. Top tier candidates (top 25 percent direct sales and senior leadership candidates VP and C-level) have lots of options available to them, because they're that good.
For instance, at this time many companies have laborious hiring processes, where candidates have to navigate a number of phone, Skype presentations, and face-to-face meetings before ever getting flown out for the final steps at HQ. One candidate told me the other day he'd interviewed with his current employer for three months prior to receiving an offer. Three months!?
There are so many things wrong with these processes I've written about in the past, I won't delve into all of them at this time. However, I will say if you (company or hiring leader) like a candidate and they're your top choice for the role, let them know this early on in the process. Go out of your way to call and/or meet with them for lunch, dinner, etc..
Off the top of my head I can think of one of my client companies who did just that and they were rewarded with two employees who'd each won leader and Enterprise Sales Executive of the year at their Global ceremony two weeks ago. That was the payoff.
Otherwise, if they're being treated exceedingly well by another company recruiting them, they will likely choose the company that gives them that warm and fuzzy feeling they're wanted.
In summary, expedite the hiring process and lose the rigidity. Flexibility and impetus wins the day.